Posted: January, 12, 2022 | Categories: Interior Decorating
Our beloved Solstice™ community next to High Line Canal is not only where we live, it's also where many of us now work. But on the bright side, working from home means we have more opportunities to drink in the lovely natural Colorado landscape on display outside our windows! Head into the new year on the right foot by amping up the efficiency of your workspace to increase productivity — but in a way that still prioritizes your well-being. Of course, step one is always to declutter (you probably don't actually need a small army of used coffee mugs), but once you've done that you can read on for more tips to make your home office work for you.
Stand Up
Whether you purchase a standing desk or simply remind yourself to take occasional stretch breaks, remember that movement matters. Try to alternate between sitting and standing: Spend one hour standing for every one to two hours sitting, or take the simple step of replacing two minutes of sitting time every hour with a quick stroll around the house. While you're on your feet, go outside every four hours to pump that heart and get your body's essential dose of Vitamin D. You can be back in that Zoom meeting in no time by taking advantage of the short distance to Solstice or Holiday Park!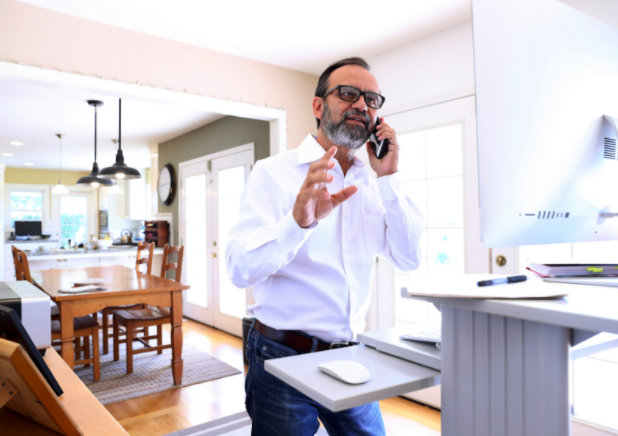 Look Away
To reduce eye strain, you'll want to have sufficient lighting in your workspace. Choose a sunny spot near a window, or supplement overhead lighting with a floor or table lamp. If your eyes feel overly tired, add another source of light or adjust the position of the current lighting. Keep in mind the 20-20-20 rule: For every 20 minutes spent using a screen, you should look at something 20 feet away from you for at least 20 seconds.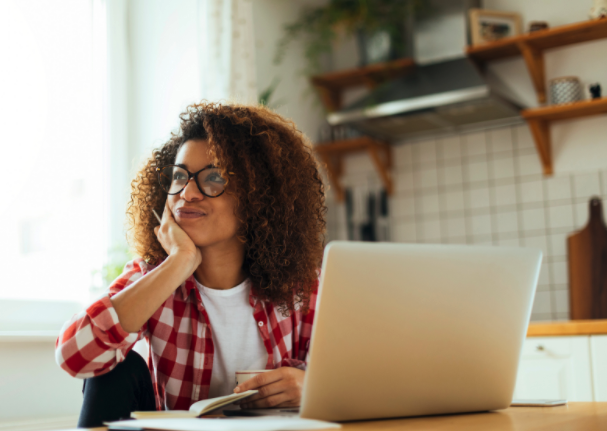 Go Green
Plants bring a touch of nature inside while providing both oxygen and creative inspiration. Try a series of succulents on the windowsill, pick a potted philodendron for the corner of your desk, or brighten the room with a bamboo palm for maximum air purification. Need more flora inspiration? Ferns are trending for 2022.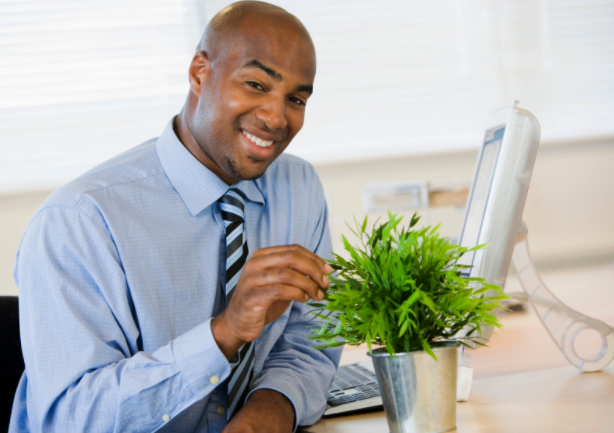 Turn It Around
Take a hint from company workspaces that foster client and co-worker interaction. As you work at home, turn your desk to the room instead of facing the wall. Your eyes can bounce around rather than stare at the paint just inches beyond the tip of your nose! Streamline your many messy electronics cords by using cable sleeves or ties. Even if the only co-worker you regularly see is your pup, you'll feel more like a professional and less like a kid in the corner.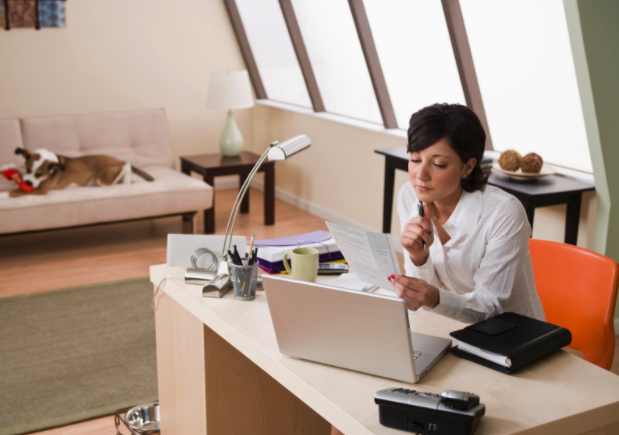 The more efficiently you work the sooner you can wrap up your day to spend quality time with loved ones and enjoy the many spectacular features of the Solstice community! As you choose which Shea Homes floorplan — and home office — is right for you, remember that we're always here to help. Contact us today!
---
---
Tags:
---
---
Leave a reply