Posted: June, 29, 2021 | Categories: Events
Do you prefer the comfort and convenience of ranch-style homes? Solstice has two new collections from Shea Homes with brand new model homes to tour. Both the Horizon and Reflection Collections allow you to personalize your ranch home with four different floorplans. Take a look at your options: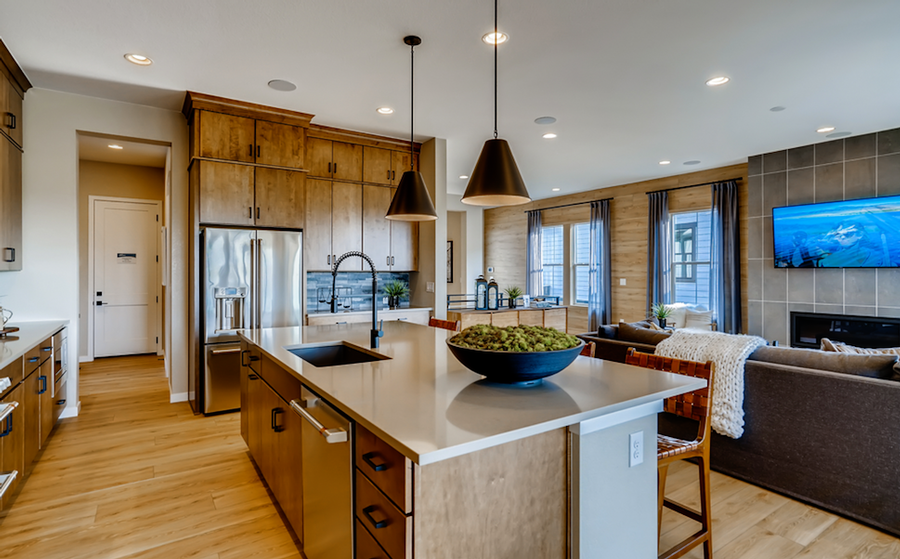 Horizon Collection
The Rising Moon floorplan is ideal for those who want to spend all the time they can in the fresh Colorado air. The layout includes a rear patio that adjoins the kitchen and living room areas. Wake up and immediately step outside to breathe in a warm summer morning before starting your day. Fantasizing about grill season with your friends and extended family? Patio access from your kitchen will make each barbeque a seamless afternoon event as guests are able to move between the inside and outside with ease.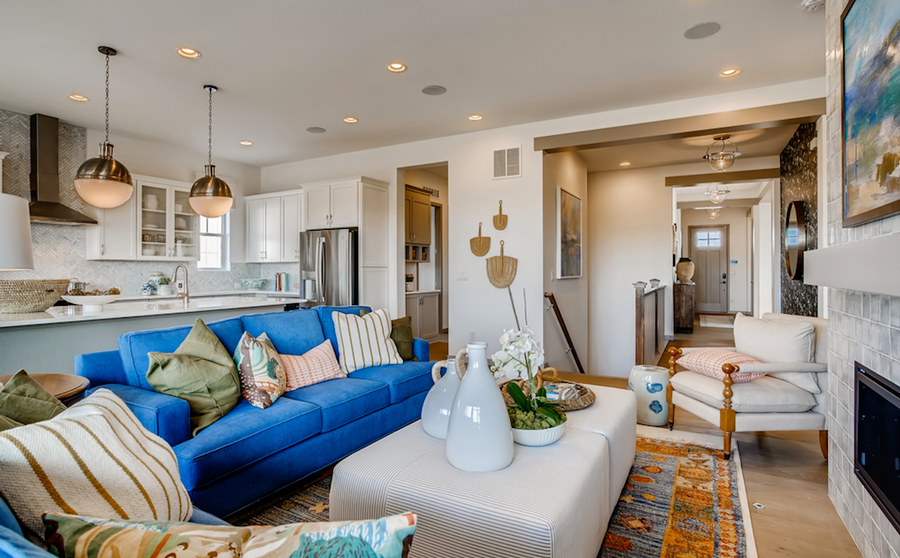 With an optional finished basement, the Amber Light floorplan makes an ideal home for those wanting more space. If you own lots of recreation equipment or camping gear, keep the lower area unfinished and use it for storage. Are you planning on frequently hosting overnight guests? Choose the finished option to add a fourth bedroom and rec room to your home. Imagine the looks of awe on the faces of your friends and family as you show off a five-star experience right in your own home!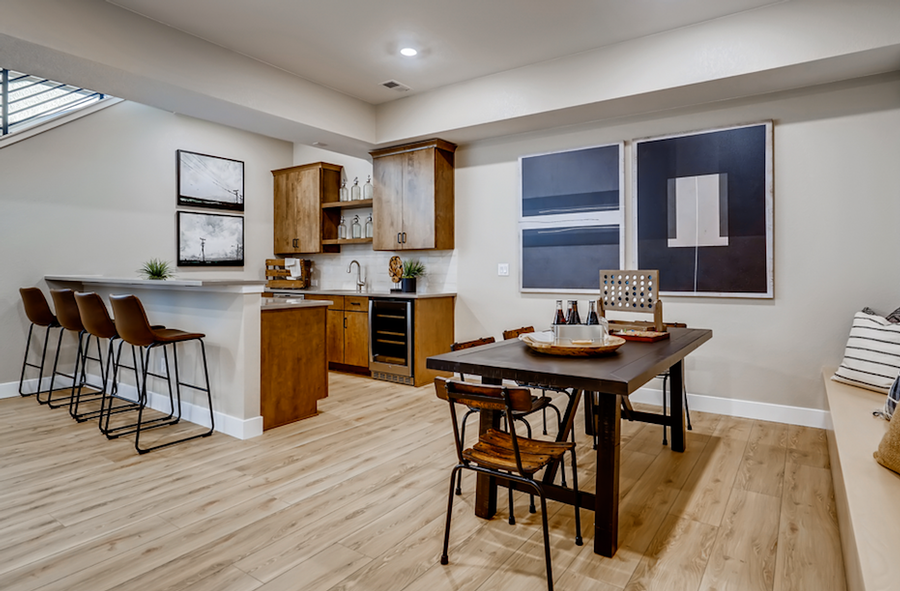 Reflection at Solstice
Turn your home into a haven with the Stillwater floorplan! Your weekend mornings can be slow and relaxed in this layout: Start the day in your decadent optional spa shower in the main bathroom before making your way across to your kitchen. Enjoy a laid-back seasonal breakfast after sipping your coffee and catching up on the news in your great room. What does the rest of your day look like?
The Brookside ranch-style home provides a convenient set up for those who have small children or more on the way. Adapt your third bedroom into a nursery — the adjacent laundry room will help you keep your home tidy and you'll be just down the hall from your baby. Do you have teenagers? The extra bathroom will give them additional privacy and help you avoid arguments about whose turn it is for the shower.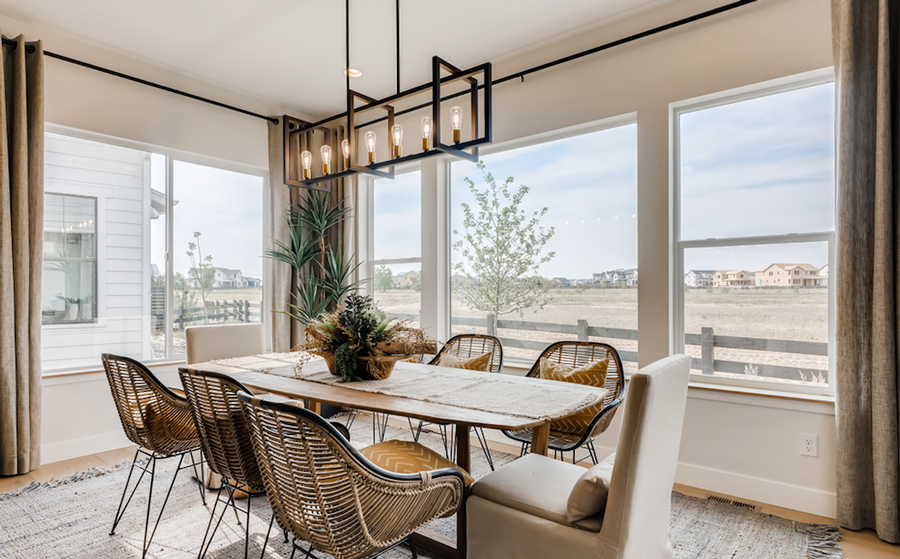 If you think a ranch-style home might be right for your family, explore these two new collections and reach out to the Solstice team with any questions. The lovely location of this neighborhood is perfect for summer activities — tour our new models, then head out for a stroll along the scenic High Line Canal or kick back on the beach by the lake at Chatfield State Park. Life at Solstice is adventurous and active in every season!
---
---
Tags:
---
---
Leave a reply