Posted: January, 24, 2020 | Categories: Events
On Saturday, January 18, guests gathered at the Wedgewood Weddings venue in Littleton, CO to learn more about Shea Homes® Colorado's new Solstice community. Guests discovered what's special about the neighborhood: five distinct home collections that complement their stunning natural setting, situated close to Chatfield Lake and the High Line Canal. This home community is more of a coterie; a place shared by outdoor enthusiasts vying to be more in touch with nature.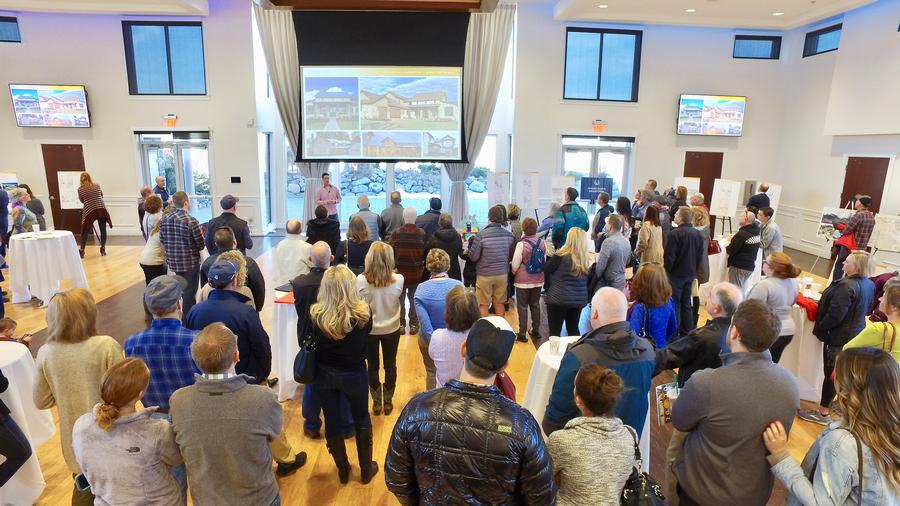 Ryan McDermed, VP of Forward Planning at Shea Homes, welcomed participants to the two informational sessions and shared his thoughts on the new development that encapsulates essential Colorado living with its incredible — and exclusive — location and thoughtful community planning.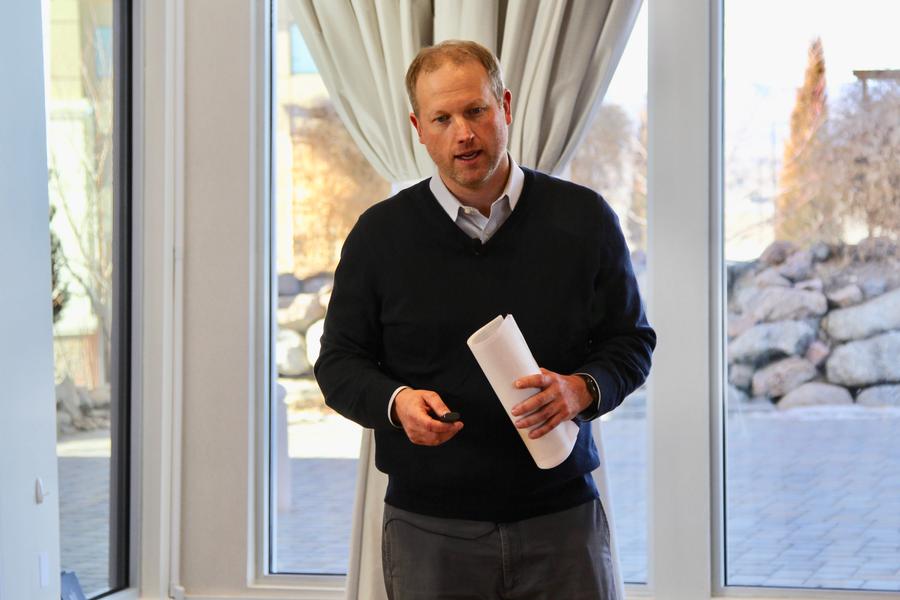 "This is the only opportunity to live this close to the High Line Canal and Chatfield State Park. We call it, 'Home Sweet High Line.'"
Ryan introduced his fellow speakers: Dave Miles to present the Solstice lifestyle and brand standards, Mike Gasper to discuss the thoughtful landscaping that transforms the resident experience, and Seth Hart, who introduced the neighborhood architecture, including home collection inspiration and the High Line House, a clubhouse facing Chatfield State Park for optimal views.
Solstice Master Plan
The community logo says it all: Four circles to encompass all stages of life and a fit for all rhythms of life. Solstice is a boutique community designed to create a stunning synergy between the landscape and the built environment — "Where you'll be able to throw a football and hit the foothills."
Solstice Brand Values, Character, & Promise
Shea Homes Colorado has remained committed to ensuring that our brand promise guides our thinking at every decision point.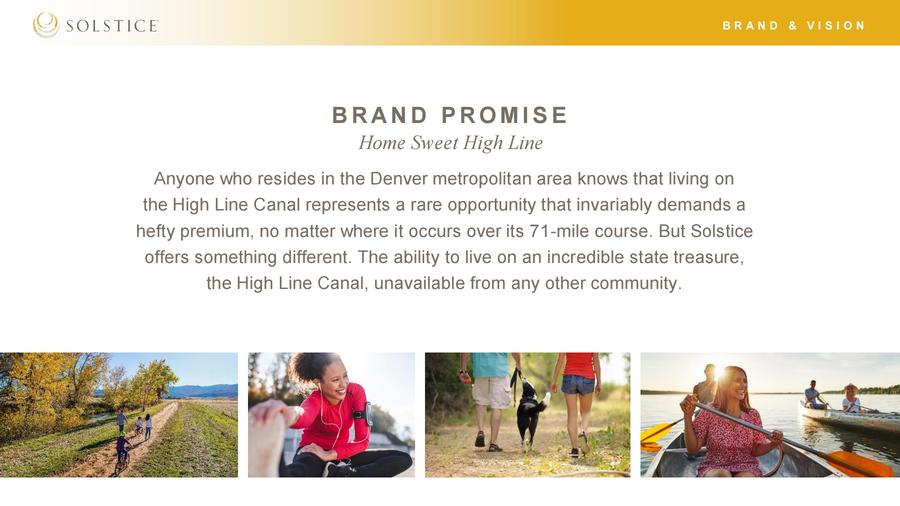 Solstice offers more than just a home, it offers a rare opportunity: to live on the High Line Canal. Our community has been built around the High Line and so has our brand promise.
Solstice Community & Landscape Design
Solstice will be a community grounded in nature, allowing you to seamlessly transition into the adjacent state park. Solstice is nestled next to Chatfield Lake, with the High Line Canal carving through its neighborhoods. Naturally, the landscaping is meant to extend Colorado's beauty into Solstice, incorporating flora and fauna from its surroundings.
This respect for the surrounding landscape also guides our amenities, which are designed for artful living — a setting where you'll be proud to host family and friends in a relaxed environment.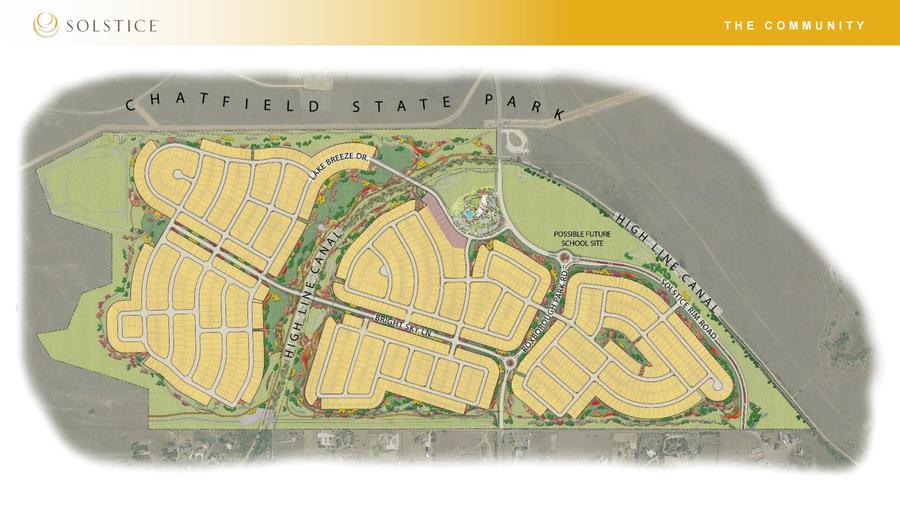 The High Line Canal winds through Solstice, and Chatfield State Park circles the community — meaning residents have just steps between them and ample outdoor space, open 365 days to the public.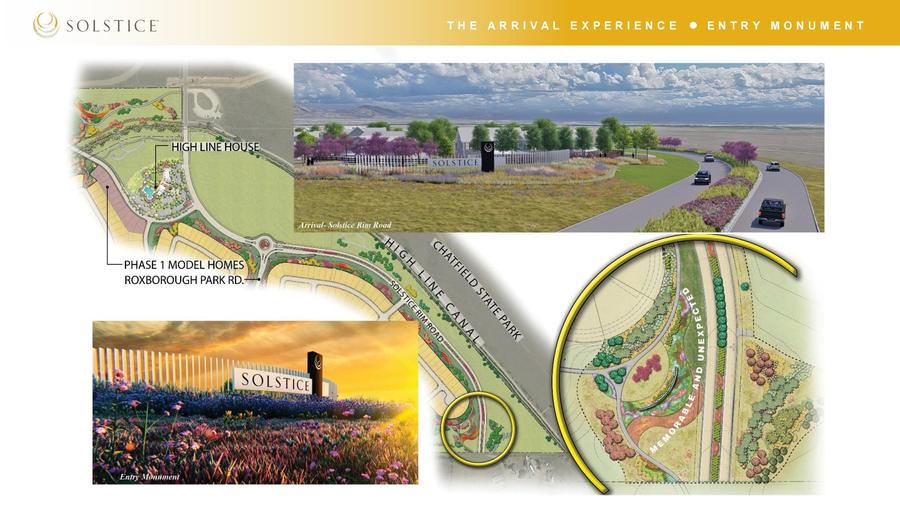 Just imagine the sunsets: Residents and visitors will drive along the stunning Solstice Rim Road to pass the entry monument to Roxborough Park Road and the High Line House. The arrival experience is enhanced by the area's natural fauna and foliage, allowing residents to feel at home with nature — especially its blue skies and colorful trees.
Solstice Park
Extending along the historic High Line Canal, the 37-acre Solstice Park will connect the community to the turning of the seasons and celebrate the ebb and flow of days and years. Its ponds and trails will act as a conduit for casual adventure and help residents feel a part of the natural environment — and whenever you feel the need to explore beyond the community limits, Chatfield State Park will always be just next door.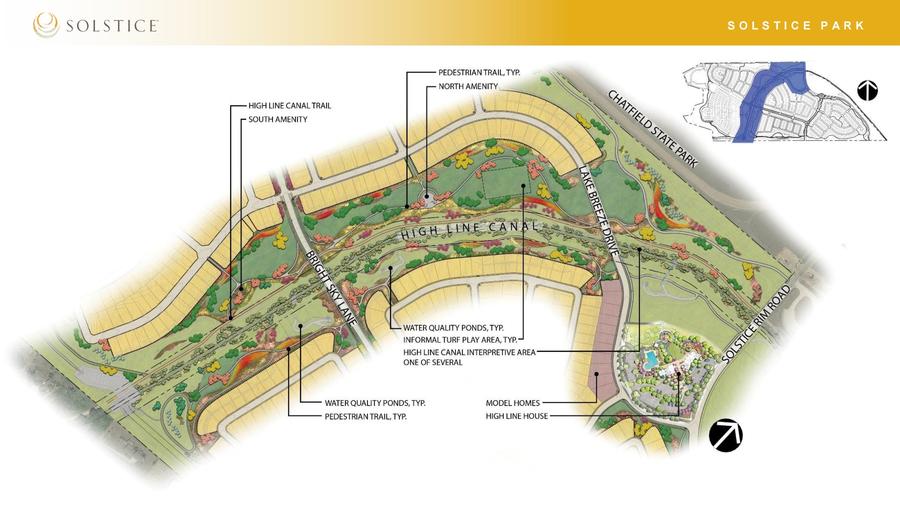 Adventure awaits at Solstice.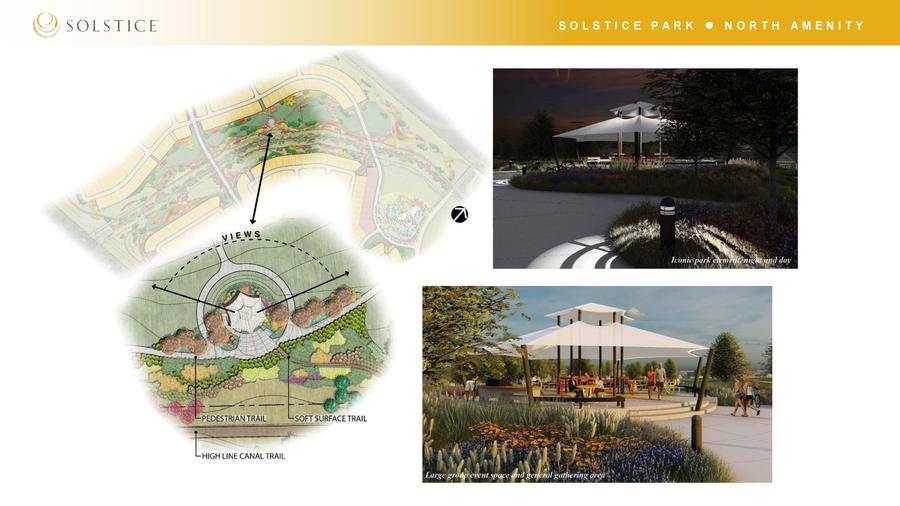 North and south amenity spaces encourage leisurely outdoor activity — built for entertaining, live music, picnics, and blissful days spent at the park.
High Line House
The High Line House is a place for all seasons, connecting the community with all manner of reasons to celebrate. Imagine yourself warming up by a roaring fire in winter, chilling out by the pool in summer, or simply relaxing with family and friends on the event lawn and taking in the best local entertainment. The High Line House will be a place for the neighborhood to come together in conversation while enjoying the amenities that are key to artful living in our boutique community.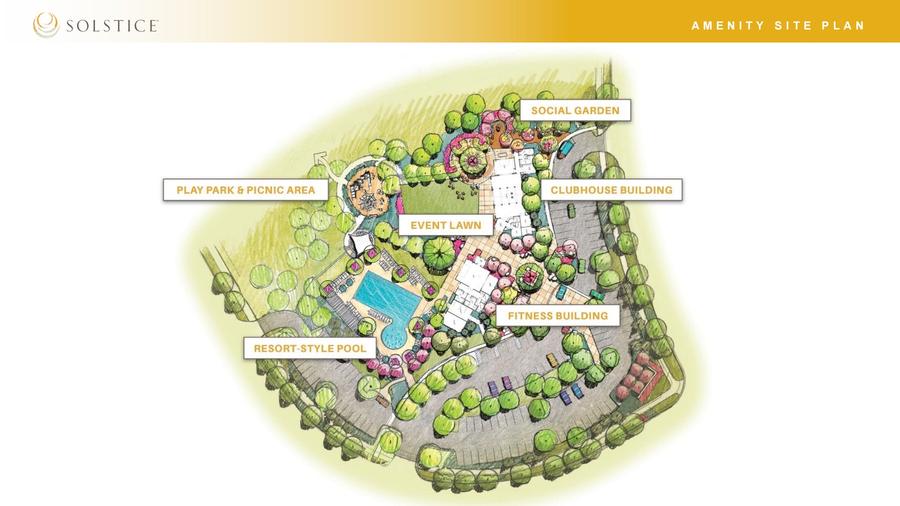 All amenity buildings will face west to maximize the views of the surrounding open spaces, while views of the nearby mountain range usher residents into each unique space.
Designed to accentuate and celebrate the beauty of the surrounding landscape, the amenity buildings at Solstice are thoughtfully designed with the High Line life in mind — inspiring you to make the most of every moment here.
We're excited to introduce Solstice from Shea Homes with available now. Why move to Colorado to live anywhere else?
Please click here to subscribe to our interest list and learn more. Download our full presentation to see architectural design inspiration and more information on our amenities.
This is not an offer for real estate for sale, nor solicitation of an offer to buy to residents of any state or province in which registration and other legal requirements have not been fulfilled. Pricing does not include options, elevation, or lot premiums, effective date of publication and subject to change without notice. All square footages and measurements are approximate and subject to change without notice.
Features and plans subject to change without notice. Views not guaranteed and may change over time. Floor plans, maps and renderings are artist's conception based on preliminary information, not to scale and subject to change. Home pictured may not be actual home for sale or actual model home, but rather a representation of a similar model or elevation design.
---
---
Tags:
---
---
Leave a reply