Posted: April, 13, 2020 | Categories: Events
While we want to stay at home as much as possible during these uncertain times, it's also important to get fresh air, exercise, and sunshine. Living a healthy Colorado lifestyle is easy when you can choose from a diverse selection of outdoor spaces perfect for hiking with your kids. At Solstice, you'll find ample opportunity to teach your youngsters how to truly enjoy hiking. Take this advice for when we can safely return to the great outdoors!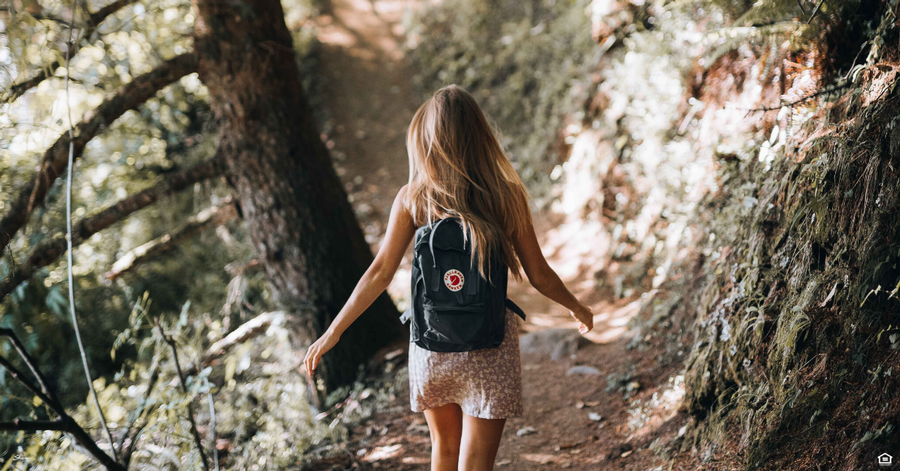 Play Games
When you have young kids along for the hike, consider entertaining games like pick-up-sticks or giddy-up. Pick-up-sticks can help them identify common types of trees and shrubs and match their finds to their favorite flora. Giddy-up is a fantastic way to pick up the pace and get their heart rates up without them even noticing! Create gates for them to pass through — using secret passwords related to your hike — to get them excited about hitting the trail. Games like I-Spy and classic scavenger hunts are perfect for older kids who are able to carefully observe and engage with their surroundings. During the summer months, explore areas like Chatfield State Park to add new scenery — like the lake — into your scavenger hunt and learn about different wildlife animals and terrain.
Try Geocaching
When you're in the mood to incorporate technology into your hike, try geocaching — a fun and high-tech scavenger hunt for kids of almost all ages. This activity requires assistance from a grown-up and following some rules, but the adventure begins immediately after handing over the GPS device they'll use. Your family will have a blast geo-locating hidden treasures while building necessary — and possibly life-saving — skills when it comes to navigating challenging terrain. Your little ones can enjoy digging up their finds like they're Indiana Jones and re-burying them for the next group to discover!
Make It A Learning Experience
While hiking can be a fun highlight of the week, you're sure to find teachable moments sprinkled throughout your journey. Involve your kiddos in choosing healthy snacks and packing essentials, like water bottles and sunscreen. Pay attention to what your wee ones like to do: If they're into crawling around to find earthworms, let them go for it! Discovery is part of the journey. Plan to stop every few minutes and let the kids survey the skies: They'll observe changes in weather patterns, birds, and tree lines they most likely wouldn't notice if they trudged ahead, eyes focused only on the trail. Taking breaks to ask questions — and answer theirs — is a fantastic way to connect with each other along the way and have meaningful conversations. Try taking a small journal to jot down their ideas for later contemplation!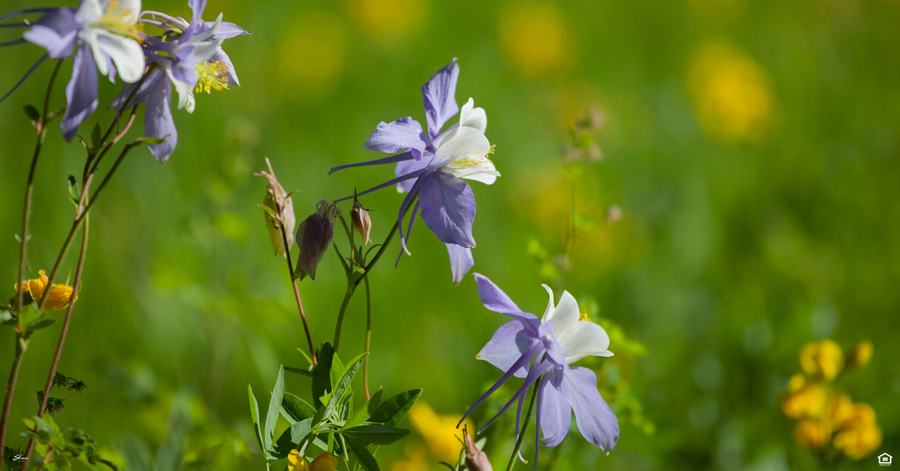 Pick the Perfect Spot
Energetic busybodies will thrive on a hiking trail tailored to their needs: Consider which location suits their physical capabilities and learning level. We're lucky to have several family-friendly options for day hikes in Colorado, ranging from easy to advanced. Before you take off, be sure to review safety rules for your family and for your environment. Learning basic safety expectations while hiking will help your kids develop a better understanding of nature's power and the hazards they may face. Trails with a mix of foliage, water, wildlife, and open space encourage your family to explore various aspects of nature rather than forging ahead without stopping to look around. After all, hiking is just as much about the journey as it is about getting from point A to B!
Be Prepared
Along with choosing the right trail, choosing the right time of day to hike — and the necessary equipment to pack — can help avoid disaster when you're miles from home. Dressing in layers is one of the handiest tricks to protect your kids from inconvenient and uncomfortable situations. As Coloradans know, the weather can change in an instant — so wearing everything from a tank top to a lightweight raincoat is a good idea. Keep an eye on the weather in your hiking area to better predict which items to pack. Remembering the essentials — like sunscreen and water bottles — is key. You may encounter the sun's intensity at any moment, so applying and reapplying sunscreen while staying fully hydrated can help stave off negative effects of sun exposure.
Work Up To It
As you and your family work on becoming experienced hikers, remember that it's important to start small and work up to advanced terrain. Hiking involves the use of many muscles — and while those are rapidly growing in your kids' bodies, encourage them to engage in diverse activities. Bike riding, jumping rope, and swimming will help develop their muscles and endurance — both of which are essential for becoming a strong hiker. During your hike, be sure to stop for breaks. Remembering to breathe, hydrate, and continually stretch will help their bodies recover more quickly and reduce the risk of injury. These are also fantastic opportunities to chat about how they feel, what they've observed, and make plans for future hiking trips!
Colorado boasts many opportunities to enjoy a day hike — with sunshine and diverse trail options, you and your family can enjoy the activity almost all year long. While practicing social distancing, hitting the trail for exercise and fresh air can keep your family healthy — as long as you remember to maintain a safe distance from other hikers and wildlife you encounter. At Solstice, you'll find it easy to incorporate family-friendly hiking into your lives. Tag us in your nature photos on Instagram and stay healthy and safe out there!
---
---
Tags:
---
---
Leave a reply