Posted: January, 17, 2022 | Categories: Events
Whether your idea of gourmet cooking is a medium-rare steak or a delicate soufflé, you need space and the right equipment to take your culinary game up a notch. Fortunately, chef's kitchens come standard at Solstice™ and are designed and equipped to satisfy the every need of experienced and learning cooks alike. Consider four different options and get ready to channel your inner Julia Child.

One requirement of a chef's kitchen is having space for multiple people to comfortably prep and cook at the same time. The kitchen in the Amber Light shows off a long counter with plenty of space for mixing, chopping, rolling dough, or frosting cookies. On the other hand, if you're feeling exhausted you may just want to pull up a couple of bar chairs and enjoy a glass of wine and a pizza!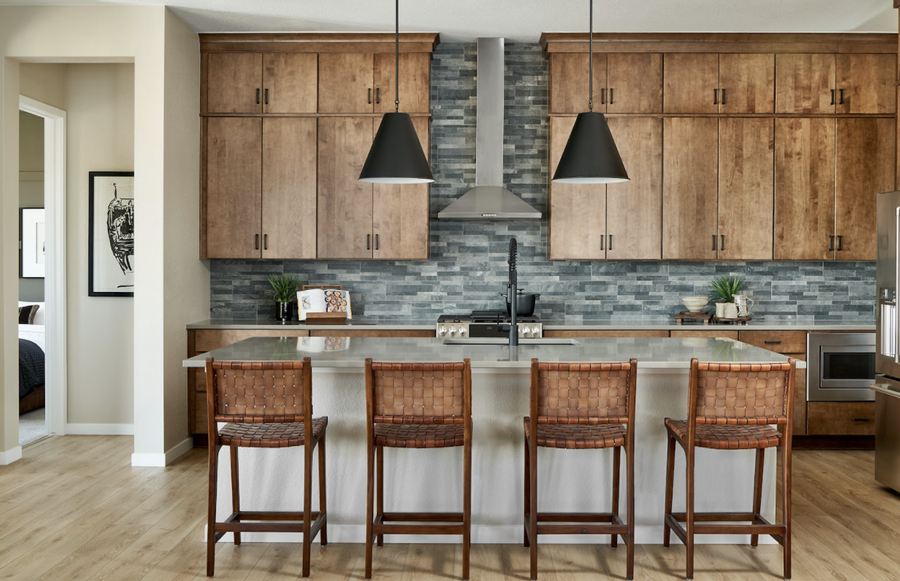 Speaking of space, check out this gorgeous island in the Brookside kitchen! With enough length and depth to host a dinner party, the Brookside embodies true residential elegance. Need to bake bread and roast a chicken at the same time? The Brookside's twin ovens mean that your multi-course timing will always be on point.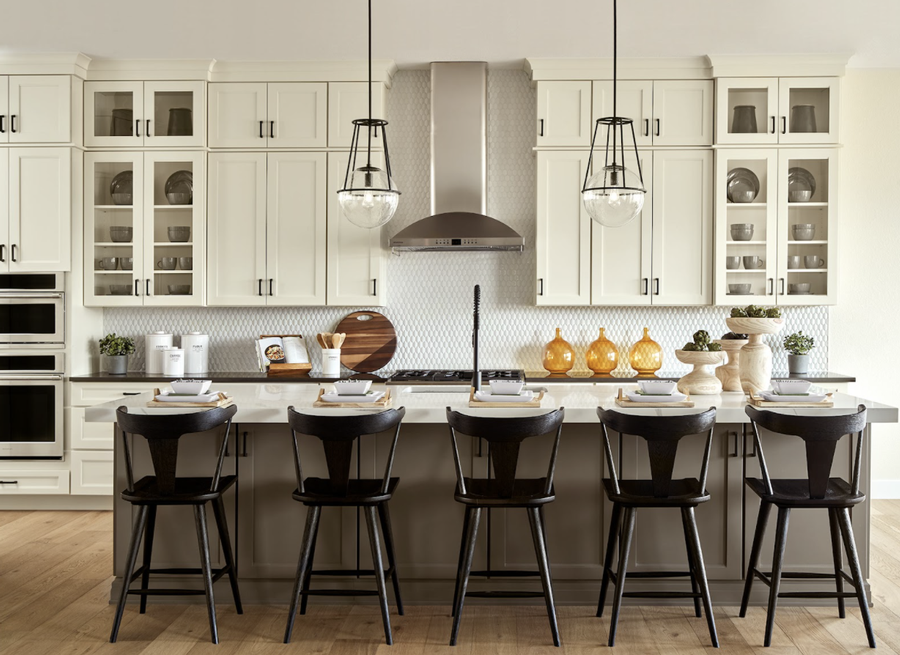 If you're more of a sauté star than a baking buff, you'll love how the range and hood in the Rising Moon kitchen fits perfectly into the open flow of the island. With a space that combines sleek form and function, you're sure to be flambéeing in no time!
No chef's kitchen would be worth its salt without multiple cutlery organizers and pull-out drawers so all your gadgets and gizmos are easy to find and within reach. The Stillwater kitchen demonstrates its commitment to order with drawers galore plus a walk-in pantry — all built to the same exacting standards of quality and beauty as every Shea home.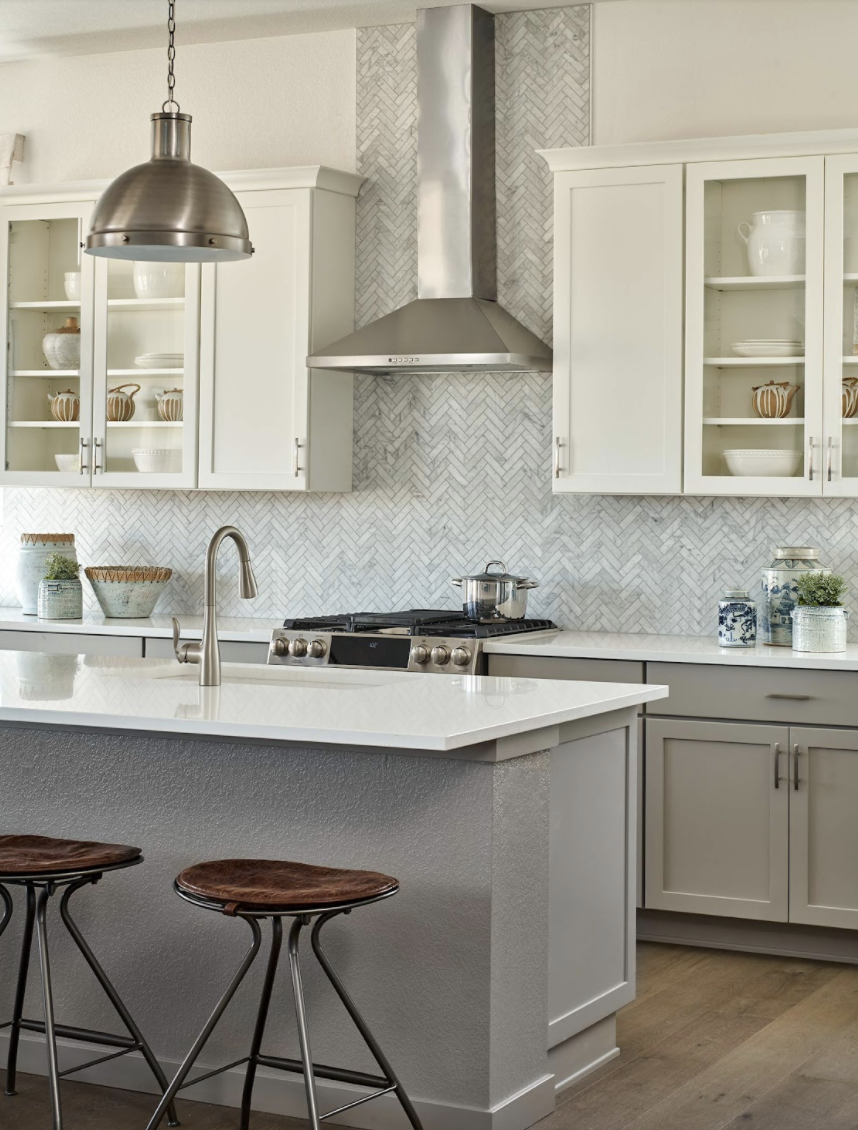 When you're ready to whip up your favorite dish, step into the chef's kitchen of your dreams and gourmet the day away! Let us help you find the kitchen that's the perfect match for you — contact us today to learn more.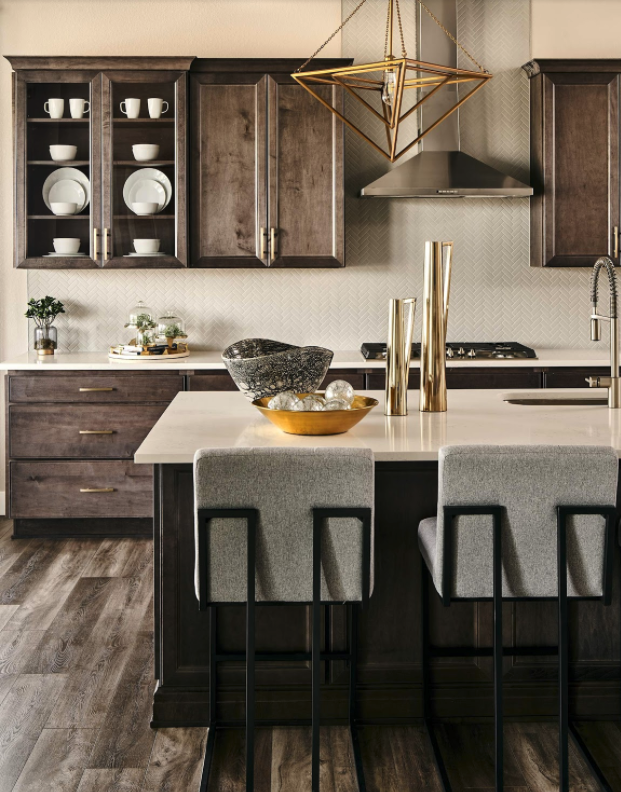 ---
---
Tags:
---
---
Leave a reply