Posted: March, 5, 2020 | Categories: Events
The Details
As you prepare to leave home, it's a good idea to get the lay of the land before you dive into the fun. The park is open year-round but has specific hours to be aware of. You can rise and shine as early as 5am to get a jumpstart on the day's activities but know that at 10pm — just after dark during the summer — the park closes for the evening. Although on-site WiFi is available, such awe-inspiring scenery and exhilarating recreational activities will be the focus of your visit. For just $8 per day your family can enjoy biking, jet skiing, and relaxing scenic drives. Find everything you need to know before you go with helpful park information from the pros.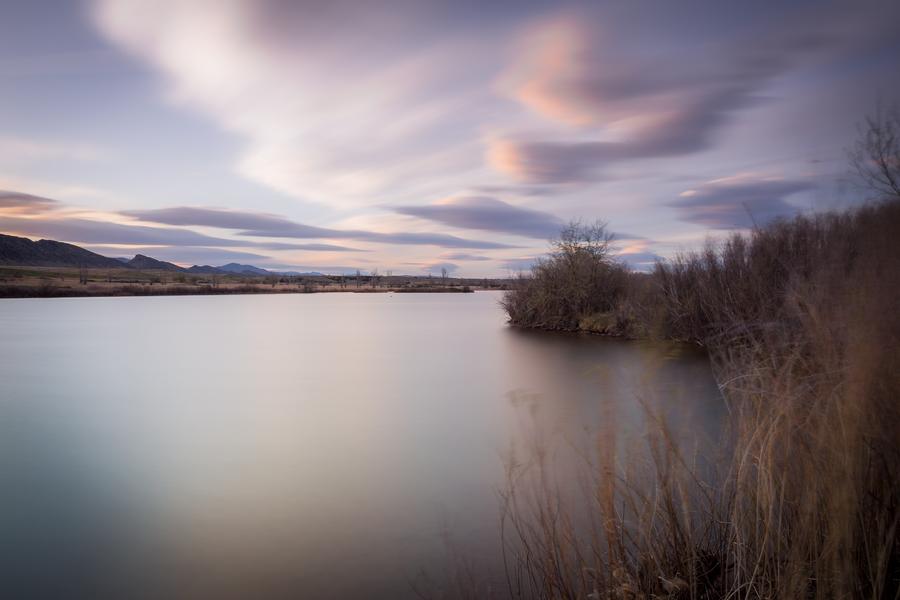 The Lake
It's rare — but not unheard of — for Colorado to experience blisteringly hot days. Beat the heat by jumping into the reservoir's cool, refreshing water! If your family is into water sports, you'll find no shortage of opportunities for your kiddos to cut loose: Canoeing, rafting, kayaking, and waterskiing are among the wonderful ways to take to the water. Come ashore to reapply your sunscreen, hydrate, and enjoy a waterside picnic lunch at the swim beach. Sprawl out on your beach towel and take a much-needed rest from your many aquatic adventures.
When you're ready to get back at it, hop on a stand-up paddleboard or kayak. Develop your sea legs and don't be afraid to break a sweat — paddleboarding makes for a surprisingly fun workout. Get your blood flowing and your arms pumping during a kayak race against your family. As the sun beats down you might be tempted to start a splashing fight — an excellent way to stay cool while out on the water! Heads up: Be sure to make your reservations in advance to guarantee you'll get the equipment you want to rent.
If you're hoping for a drier aquatic experience you can always rent a boat and create your own personalized excursion. From a watercraft you can view some of Chatfield State Park's many wildlife species and catch your own trout dinner with first-rate fishing. Boat ramps make it easy for you to bring your own nautical beauty straight to the source and spend the day floating on serene waters.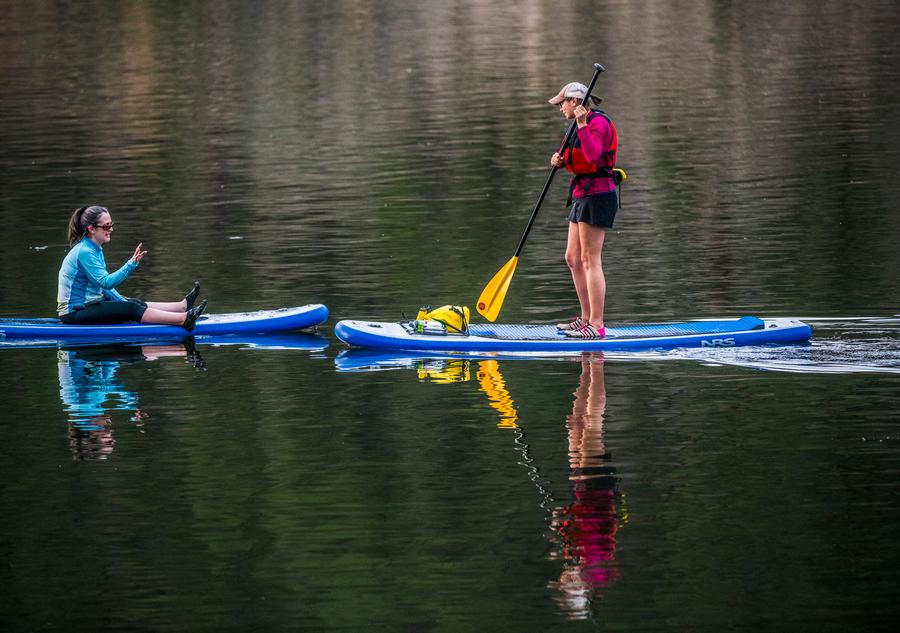 Don't hesitate to bring your furry friends along too! Most spaces are dog-friendly, as long as your pal is on a leash. You'll see a diverse collection of wildlife — like horses and red foxes — that might tempt your buddy to take off running, so keeping them close is always a good idea. Dogs get hot too, so treat them to a pool party of their own at the off-leash dog park where they can frolic in the water and practice their doggie paddle swim strokes — leaving you with hilarious photos to cherish forever.
Other Activities
If you prefer to stay on land, stunning campsites, hiking and nature trails, wildlife viewing, and horseback riding await you. The pros suggest mountain biking and strolling the marina. No matter which activities entice your family, you'll enjoy getting closer to nature in your own backyard. Wrap up your day by dining in a floating restaurant — as with most things in the park, you'll just have to see it to believe it.
When you live at Solstice, exciting adventures are waiting right outside your door. Your spring break and summer vacation will be a blast when you spend them only minutes from home — experience one of Colorado's richest traditions of communing with nature in wondrous Chatfield State Park.
---
---
Tags:
---
---
Leave a reply