Posted: July, 20, 2021 | Categories: Events
Don't let the kids have all the fun! When planning your next summer gathering, think about adding a few grownup-friendly yard games to the mix. These three activities are perfect for your lovely Solstice backyard and will bring out the competitive spirit in adults and children alike. Read on for entertaining inspiration:
Ring Toss
You've probably played a round or two of ring toss at the carnival, and maybe you've tried different at-home versions as well. If you already have a set collecting dust in your home storage, this is your sign to break it out at your next barbecue. One of the best parts about ring toss is how it comes together as an easy DIY project in no time! To make the game especially summery, create your bases using lawn ornaments such as plastic flamingos. For rings, dig around your kids' pool gear — swimming dive rings make perfect substitutes for the classic plastic ones you might buy at the store. Plant your lawn ornaments in your yard at different distances and get to tossing!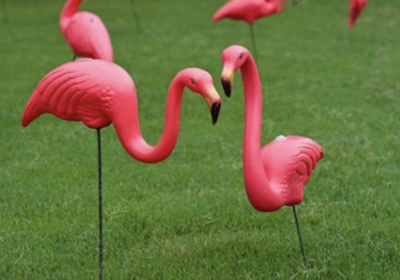 Lawn Twister
Although typically played inside, Twister can be adapted to the outdoors on a beautiful day. You can simply bring your mat and spinner out onto your deck or, if you're feeling especially ambitious, turn your lawn itself into the board! For a DIY Twister setup, select four distinct colors of washable spray paint, then mark your grass with six circles of the four colors, each in their own line — all circles should be roughly the same distances apart. That's it! Bring out your spinner — from the game or homemade — and let the fun begin.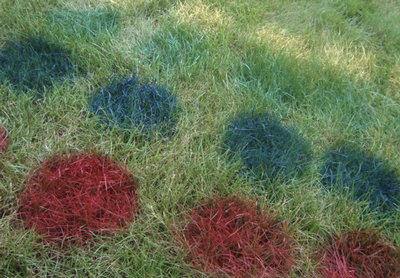 Cornhole
For this popular game you'll need two standard cornhole boards and four to eight corn (or bean) bags. Looking for a new woodworking project? Create your own cornhole set! The surface of each board requires a 24"-by-48" piece of plywood and the four legs need posts about 11 inches long. Use a circular saw to create the holes in each board — if you decide to sew your own bags rather than buying them, they should weigh around 16 ounces each. You can play cornhole with two or four players — but it makes an awesome spectator sport for your other guests who can pick sides and act as enthusiastic cheerleaders. Be sure to set up your boards in a level area of your backyard to ensure competitive parity!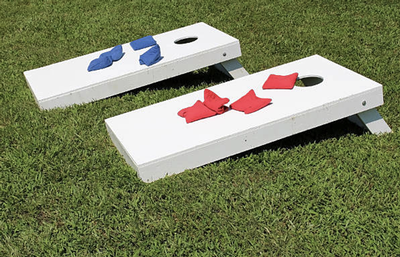 Which of these fun summer activities will you try first? These yard games are active ways to keep kids occupied or shake up an adult party. To discover more about the gorgeous outdoor areas that are fundamental to our homes and our community, connect with Solstice today.
---
---
Tags:
---
---
Leave a reply